R&D AND TESTING CAPABILITIES
PATENT RESULTS
Including 12 invention patents.
HIGH STANDARD TEST
After strictly indoor and outdoor tests, products can be put into market.
The test standard in Fortune is 20% higher than the national standard.
R&D LAYOUT
Established Enterprise - University - Research Institute cooperation plan.
Established Shandong Tire Manufacture Innovation Center and Shanghai Multi-Scale Tire Full Life Cycle Innovation Center.
Named one of the pilot projects of the innovation center of manufacturing industry in Shandong province.
FORTUNE Tires
Tire Technology
OUR R&D DIRECTION
BIG DATA
Data acquisition and product simulation software product
Lifecycle management system
Tire Parametrization Design and Simulation System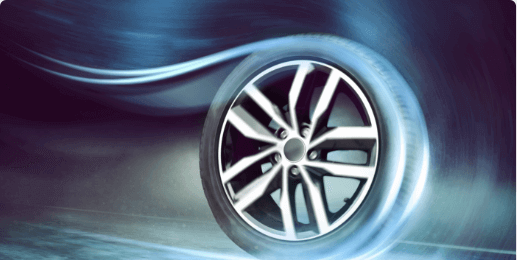 NEW ENERGY &
PRODUCTION ENHANCEMENT
Enhancement of high efficiency dynamic conversion of tire
Light tires with strong traction
Prolonging the life cycle of the product
Development of intelligent tires
ECO-WISDOM
Environment-friendly factory
Adopting intelligent equipment, developing and applying new environmental protection materials
ALWAYS AIMING HIGH
225 Licensed Patents
Fortune Tires owns 225 Licensed Patents, including 12 invention patents.
Enterprise - University - Research Institute Cooperation
Cooperated with Shanghai Jiao Tong University, Qingdao University of Science & Technology, Beijing University of Technology to take innovative research.
Global Highest Standard
Make the core standard surpass "AA1" level in UN standard by applying Innovative Digital Technology Platform
Full Life Cycle Innovation Center
Firstly imported PLM Eco full life cycle management system. Realized the full life cycle management, recycling, tracking in national wide.
New Energy & Intellectual Drive
Realized big data intellectual management of each tire index. Build the eco-system of future drive.
World Leading Testing Grounds
Intensive testing in world leading testing grounds, to ensure the best performance in multiple conditions.